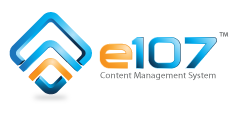 ---
Elevator tour of Zo!'s ship
Petronius, Mon Jan 13 2020, 11:15am

I included this in the Notes document I posted as well as in the description of it, but wanted to post as its own thing as well. The scenario says Zo!'s luxury ship has "six decks, casino, spa, trio of restaurants, and other extravagant amenities that accommodate the hundreds of guests on board." I ran with that a bit. (It also says the production studio is Decks 4 and 5, but that isn't really important.)

Deck 1: Ice Skating; Dazzle Dart zero-g arena; Dryads' Delight Vegan & More
Deck 2: Grand Ballroom; Grand Theater; Grand Staircase
Deck 3: Sound stage; live studio audience seating
Deck 4: Grand Casino; Tian Xia Spice; Kiirinta's Wings Confectioners
Deck 5: Blissful Repose Spa; Five Kings Chili and Grille; retail boutiques
Deck 6: Top Deck Starfield Lounge; Steak and Stars Bistro; Laser Tag

(Dazzle Dart is from a truly awesome old-school sci-fi story called Bullard Reflects, available on Project Gutenberg.)

Your players will probably make jokes about using their actual laser weapons to play laser tag. Mine did, at least.